Glass Garage Doors
Back To Our Services
We specialize in all of the issues that might arise when it comes to garage doors. There is no problem or malfunction that could come up that we do not understand how to fix for you. You can be a private home owner or even a local business that needs the work done and we will come out to where you are no matter what time of the day or night. We are very good at our jobs and will cover almost any issue quickly and effectively. We do things like Fire Station Doors which have beautiful custom glass no matter what your business might be we can cover it for you. Be it a overhead door or a roll up door we carry many brands by all different sorts of manufactures and that means you will be getting quality service the right way. Everyone wants architectural beauty in their home or business and we can help make your dreams become a reality.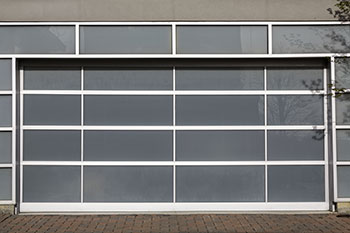 There are many different types of garage doors and also garage door materials as well, which means that you have endless choices and possibilities to put together the perfect garage door for you or your business. Upgrade from the standard manual overhead door to a more professional tapered sections door which rises and falls at the touch of a button using an electric operator. Our brands cost much less than other garage door companies that might be located in the valley because we really are truly devoted to being the best garage door company in the valley. Our professional and enthusiastic staff will help you with all your decisions and help you stay within your set budget.
Our vision for this company hasn't changed since we started our business and it won't ever change because we want to be true blue and dedicated every day to the people who not only work for us but who will work for you as well. Please feel free to give us a call in case of an emergency or just to set up a time to look at updating your old garage door. We answer our phones no matter what time of day it is and we will also usually schedule an appointment the exact same day that you call.
We understand how frustrating it can be to have a garage door that isn't functioning or just isn't updated so we are fully committed to get you where you want to be and installing a new garage door or repairing an existing garage door for you.